"Remember what happened long ago, for I am God, and there is no other; I am God, and no one is like Me. I declare the end from the beginning, and from long ago what is not yet done, saying: My plan will take place, and I will do all My will." (Isaiah 46:9–10, HCSB)
We have Sunday school @ 9:15 am; Sunday worship @ 10:30 am; and Wednesday Night Worship @ 6 pm. 
Our services will be held via live stream on Sundays @ 10:30am. You can watch by either clicking "Watch Live" on our website, our Facebook page, or on our church app.
You may also download our free church app. Seach for "Our Church" in your App Store. Once you have downloaded the app, open it and search for "FBCTaylorsville," or "Taylorsville." Follow the instructions. It is just that easy to have hand-held access to what is happening at FBC.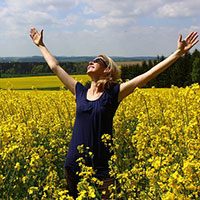 "Keep your attention on Jesus Christ as risen from the dead and descended from David. This is according to my gospel." (2 Timothy 2:8, HCSB)
""God has resurrected this Jesus. We are all witnesses of this." (Acts 2:32, HCSB)