"He established a testimony in Jacob and set up a law in Israel, which He commanded our fathers to teach to their children"
We have re-launched with in-person Sunday school @ 9:15 am; Sunday worship @ 10:30 am; and Wednesday Night Worship @ 6 pm. We are providing "alternate" seating to promote social distancing. Masks are optional.
Our services will be held via live stream on Sundays @ 10:30am. You can watch by either clicking "Watch Live" on our website or on our Facebook page.
Please stay safe through this outbreak and continue to pray healing over our nation, our leaders, medical staff, and everyone who is affected.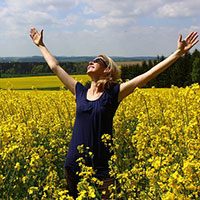 Voddie Baucham Jr. "family Shepherds, pg 27
"Discipling our children is not about teaching them to behave in a way that won't embarrass us. We're working toward something much more important than that. We're actually raising our children with a view toward leading them to trust and to follow Christ."
"Timothy, guard what has been entrusted to you, avoiding irreverent, empty speech and contradictions from the "knowledge" that falsely bears that name." (1 Timothy 6:20, HCSB)