Give thanks to Yahweh, call on His name; proclaim His deeds among the peoples."
We have re-launched with in-person Sunday school @ 9:15 am; Sunday worship @ 10:30 am; and Wednesday Night Worship @ 6 pm. We are providing "alternate" seating to promote social distancing. Masks are optional.
Our services will be held via live stream on Sundays @ 10:30am. You can watch by either clicking "Watch Live" on our website or on our Facebook page.
Please stay safe through this outbreak and continue to pray healing over our nation, our leaders, medical staff, and everyone who is affected.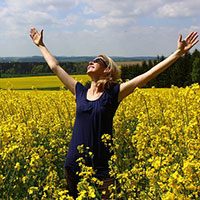 "Give thanks to Yahweh; call on His name; proclaim His deeds among the peoples." (1 Chronicles 16:8, HCSB)
"Let them offer sacrifices of thanksgiving and announce His works with shouts of joy." (Psalm 107:22, HCSB)